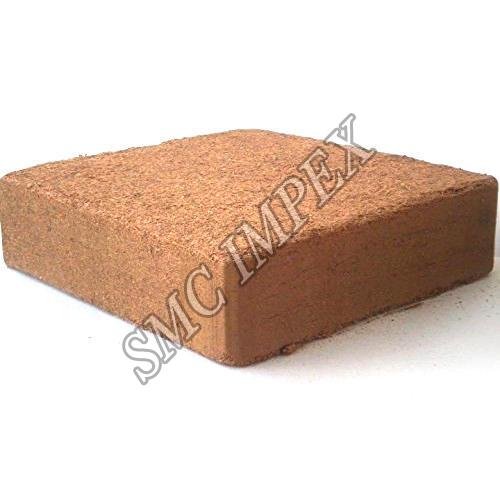 Gardening is a wonderful hobby that many people enjoy. Not only does gardening teach individuals to be patient, nurturing, and caring it also teaches people to appreciate the small signs of progress in life.
Being a passionate gardener means you love and nurture your little saplings every day without fail. The growth of plants is a complex and slow process however, the result is heartwarming and satisfying. Fresh green plants add a sense of happiness and relaxation to its surrounding.
Providing the best for your sap babies becomes a priority. Cocopeat blocks are the ideal solution to most of your gardening issues!
Why Do Gardeners Prefer Cocopeat Blocks?
Cocopeat is made from coconut husk and it is ideal to provide the desired qualities to the soil in which you wish to grow your plants. Cocopeat is an organic alternative to your chemical fertilizer and the added benefit of cocopeat is that not only provides nutrients to the plant but also facilitates healthy root growth.
Coconut husk was considered to be a waste till scientists found the wonderful properties through which Cocopeat could be used to facilitate plant growth. Cocopeat has natural Trichoderma which prevents the growth of pathogens within the soil. It also has the property of maintaining an airy soil condition which allows the root to breathe and grow within the soil.
Being Hydrophilic, dry cocopeat is easy to rewet and it also increases the water-retaining capacity of the soil which is an added benefit at it reduces wastage of water and allows the plant to optimize water and nutrient consumption from the soil.
Gardeners need not use too much cocopeat to enhance plant growth. A small amount is sufficient to see its many benefits.
Cocopeat is also easily compressible which makes it easier to transport and fit into the soil profile and container one wishes to use cocopeat blocks in.
Ideally, 5kg Cocopeat Block Manufacturers in India are the best source to meet your gardening needs and it can be reused for up to 4 years. This makes cocopeat affordable and it reduces waste products which makes your gardening process environment friendly.
Things to keep in mind while purchasing and using Cocopeat
Cocopeat has grown in demand in the past couple of decades. Thus you must verify the quality of cocopeat before your purchase. Good quality Cocopeat blocks are generally more expensive. However, due to high demands, the market is flooded by contaminated and poor-quality cocopeat blocks. The high demand makes even the poor quality cocopeat blocks expensive. So, do check for quality assurance before making your purchase.
It is also important to remember that cocopeat blocks are rich in natural salts which aid plant growth. However, it is important to calibrate the required soil pH for the type of plant you wish to grow, and accordingly, you may choose to add a measured amount of cocopeat and additional fertilizers according to your desire.
Conclusion
Gardening is an eco-friendly and fun activity that should be encouraged. You may also add cocopeat to the soil for your house plants. Living in cities, finding a big plot of land for gardening is next to impossible. Soilless gardening known as hydroponics is also a viable option to encourage your gardening habits.